Design With Valerie
What you need to know about Valerie Spencer, graphic designer at large.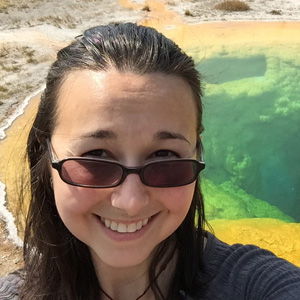 My name is Valerie.
I am a full-time traveler and freelance designer. I specialize in typography and graphic design, but am also undeniably talented in web design and development.
I have been freelancing since 1998 and absolutely love solving the challenges that each new project brings. My diverse skill set has given me the ability to handle nearly any situation my industry can present. Nearly 20 years of freelancing had taught me to think on my feet and to quickly learn and properly execute new methods and ideas. I am a fearless and dedicated design professional that can turn impossible projects into attainable realities. I am always looking for new opportunities that allow me to express my passion and apply my skills toward projects that inspire and help create a better world.
In 2014, my husband and I purchased an RV and began our epic quest to wander the countryside of the United States. Our experience on the road has allowed us to explore major cities and small towns nearly every state, hike in numerous national parks, and visit almost every extreme point in the nation. With travel as the source of my work-life balance, I maintain a unique perspective on the things that make up the fabric of our society.
When I am not designing, I am usually out exploring a new city, hanging out with my two dogs, visiting craft breweries, blogging about my travel experiences, or running.
In addition to my continuing work in the graphic design industry, I spent time as a manager, barista, and head baker for a coffee shop in California and I administered the management and 
multi-million dollar 
sale of a low-income housing project in Florida.
I am honored to be a part of several long-standing work relationships with my clients—some of whom I have been consistently working with for almost 10 years. 

. . .

The End.