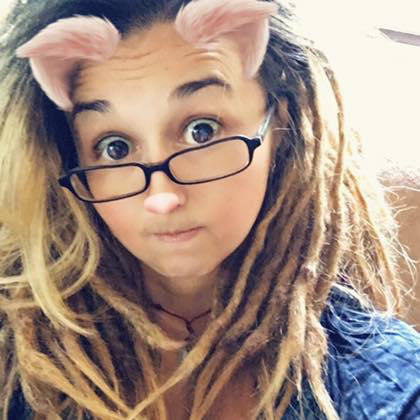 Valerie Spencer
Co-Founder & Creative Director • Trynd, LLC.
My name is Valerie. I am a graphic designer, web developer, and full-time traveler.
I love solving the design challenges that new projects bring. Nearly 20 years of working in the industry has taught me to think on my feet and to quickly learn and execute new methods or ideas. A fearless and dedicated design professional, I can turn impossible projects into attainable realities. I am always looking for new opportunities that allow me to express my passion and apply my skills toward projects that inspire and help create a better world.
For the last 5 years, I have been working remotely while my husband and I wander the countryside in our RV. This journey has given us the opportunity to explore and camp in 48 different states, hike countless trails, and visit the extreme corners of the of the United States. With travel as the source of my work-life balance, I maintain a unique perspective on the things that make up the fabric of our society.
When I am not designing, I am usually out exploring a new place, blogging about food or my travel experiences, visiting craft breweries, hanging out with my two dogs, or running.